Team Ashton at Quinta do Lago
Team Ashton enjoyed the first day of the Euro 8's competition at Quinta do Lago where they are defending their title. They made a good start but will need to be on their mettle as some silly scores were being posted. In one example, Alan Curties and Dave Parry scored a respectable 38 points and were beaten by 10 by two 28 handicappers from Belgium! Handicap reviews suggested!! Day two at Laranjal awaits....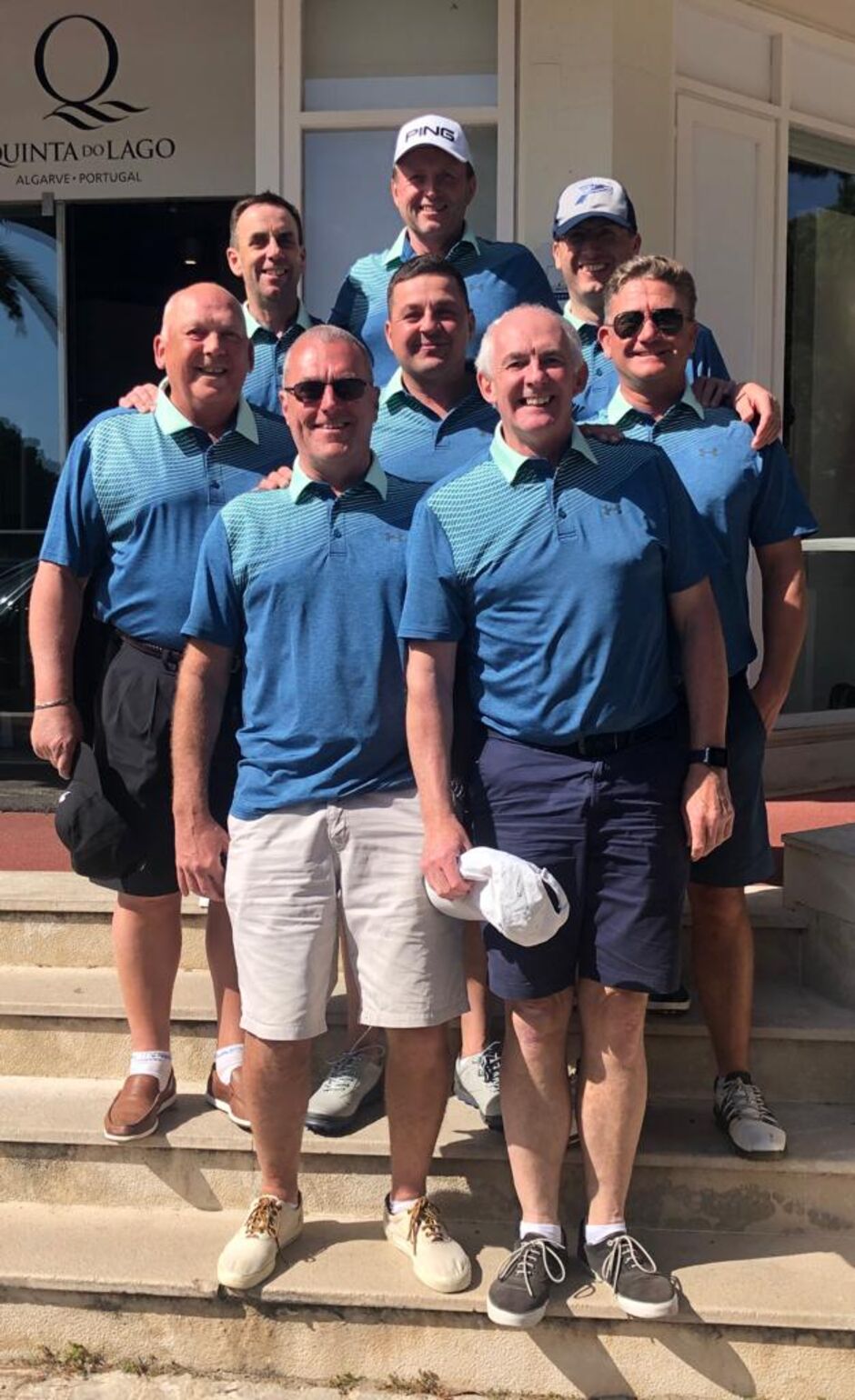 ​

Unfortunately, Team Ashton came against some stiff opposition this year and could only finish mid-table. Their opponents on the final day were The Munster Boys on Tour - a real friendly bunch of Irish lads who went on to win the event. Nevertheless, a great time was had by all. Many thanks to Peter Allan for organising such a memorable trip.