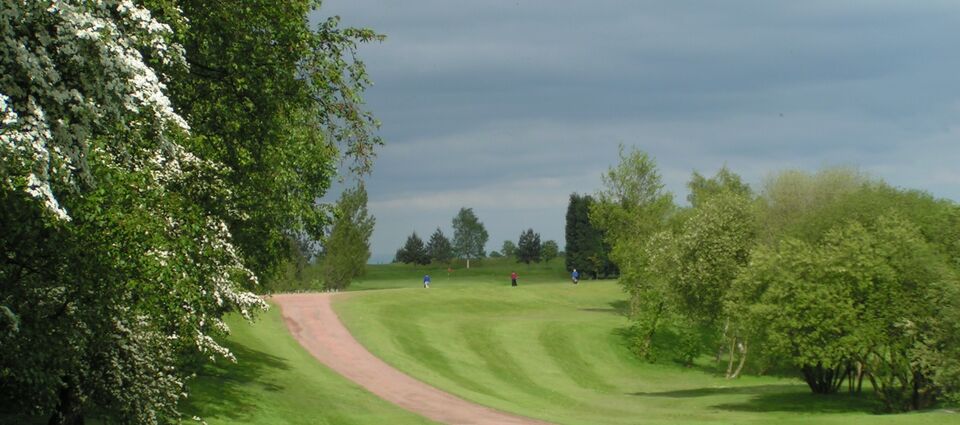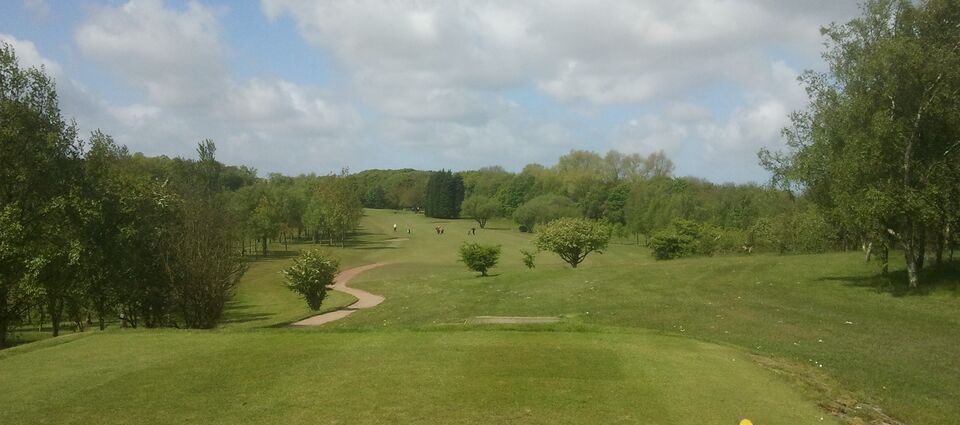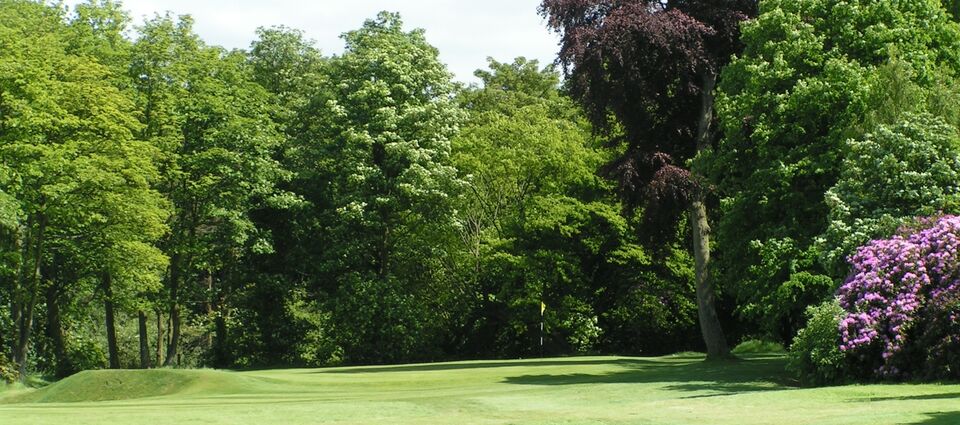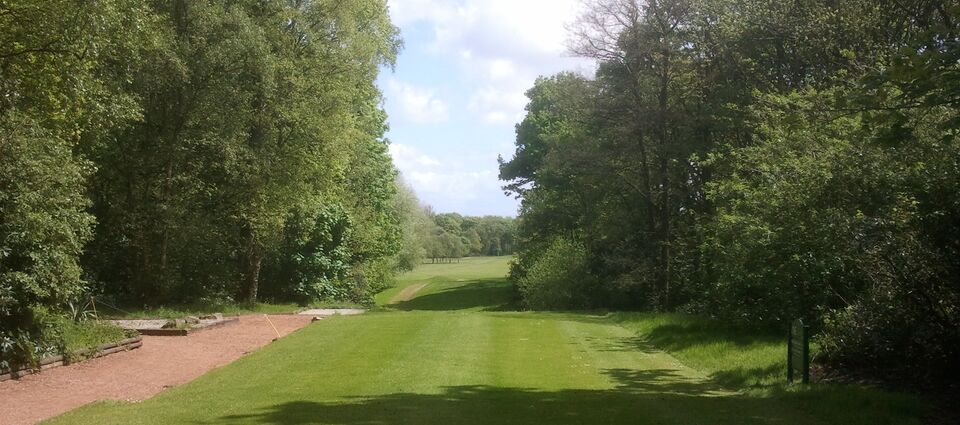 About the Club
Captain & Past Captains take Awards
On Thursday 9th June 2016, the Society of Liverpool Golf Captains held it's Spring Meeting and Annual Competition Dinner at Caldy Golf Club. Ashton-in-Makerfield Golf Club was represented by Captain Lawrence McNally, Tony Brand, John Birchall, Barry Cross, Graham Darbyshire, Terry Hateley-Lowe, Roy Hilton, Ian Jones, David Pendlebury-Green and John Rigby.
It was clearly Ashton's day as they nearly made a clean sweep by winning all but one of the trophies!!
The Hayco Trophy for Best Individual Score was won by Graham Darbyshire with 40 points - Graham beat John Rigby into second place on a card play-off!
The Leverhulme Salver for the team with the 3 best aggregate scores was won by Ashton (Graham Darbyshire, John Rigby and Mr. Captain)
The 1969 Trophy was won by Captain Lawrence McNally with 39 points.
A wonderful occasion and a great day (and night) for Ashton!
Latest News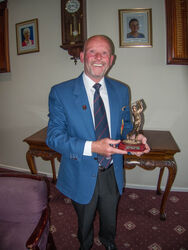 New Application for Membership
On Friday 10th June 2016, Captain Lawrence McNally and his wife Marcelline became grandparents for the first time.

Grandson Lawrence Thomas was born to son Christopher and his wife Leanne at 4.35pm and weighed in at 7lb 13oz.

In similar fashion to when Christopher was born, the proud grandfather submitted his grandson's application for membership to Ashton within 25 mins of the birth!

Congratulations and Best Wishes to all concerned!"
Victory Trophy 2016
Although some early starters were beginning to post some creditable scores, this weekend's Victory Trophy had to be abandoned due to atrocious weather conditions.
Play was suspended around 12.40pm as torrential rain began to flood the greens. Players congregated around the clubhouse in the hope of an early restart, but with no let-up, a decision was taken at approx 1.30pm to abandon the competition.
Officials from each Club will meet in the near future to try to reach a mutually convenient date for the re-play.
Click HERE to see an all too brief slideshow.
The Ashton team for this year is G. Lacy, A. Addison, I. Bromelow, I. Gallagher, C. Rimmer, C. Winstanley, M. Dean, J. Heaton, J. Banasko with reserves I. Shaw and S. Starr.
Ladies 'Try Golf Initiative'

Sunday 14th August 2016
Click here for full details of the Open Day

Ashton-in-Makerfield Ladies Section is looking to recruit new Adult and Junior members.
Whether you already play golf or would like to give it a try, why not give us a call to try our Ladies 'Try Golf Initiative'
If you are interested in joining, why not take advantage of our Summer Special Offer :
Three months membership for only £50
Membership until MARCH 2017 only £450
No Entrance Fee - yes its FREE! plus appropriate deductions for Junior Members.
If you are interested please contact Secretary/Manager Garry Lacy on: 01942 719330
Ladies Social Events
We are a very active Ladies group enjoying a full diary of competitions and a wide variety of Social gatherings,
Click here - To view the Social Events Calendar 2016

Click here - To view slideshow of a selection of photographs of the Lady members and friends enjoying a variety of Walks, Afternoon Tea, The Queen's 90th Birthday Celebrations, Xmas Red & Green Golf Day and the Ladies Golf District Championship Team for 2016.
Ladies Summer Taster Offers:-
Initial Taster Offer 3 months - £50
Membership until MARCH 2017 - £450
No Entrance Fee - yes its FREE! plus appropriate deductions for Junior Members.
If you are interested please contact Secretary/Manager Garry Lacy on: 01942 719330